DESTACKING SOLUTIONS FOR MOST STYLES OF NESTED PACKAGING
DESTACKING SOLUTIONS FOR MOST STYLES OF NESTED PACKAGING

WHETHER YOU ARE FEEDING ONTO A CONVEYOR OR DESTACKING DIRECTLY INTO A POCKET, WE HAVE A SOLUTIONS FOR YOU
Single and multi-head solutions designed to separate nested packaging in a wide variety of shapes and sizes, from 1 ounce to 6 gallon containers as well as trays.
Square-round, rectangular, round and square

Molded or vacuum formed cup styles

Solutions for pails with handles, cups and trays

Speeds from 5 to  200+ cpm
COMPACT TO HIGH SPEED
Your time and space are valuable. The time it takes to package your product and the efficiency of that process is key to the success of your business. We also understand that the use of your space is important. The investment you make in your automated filling solution has the power to make the most of that time and space, increasing efficiencies while improving accuracy.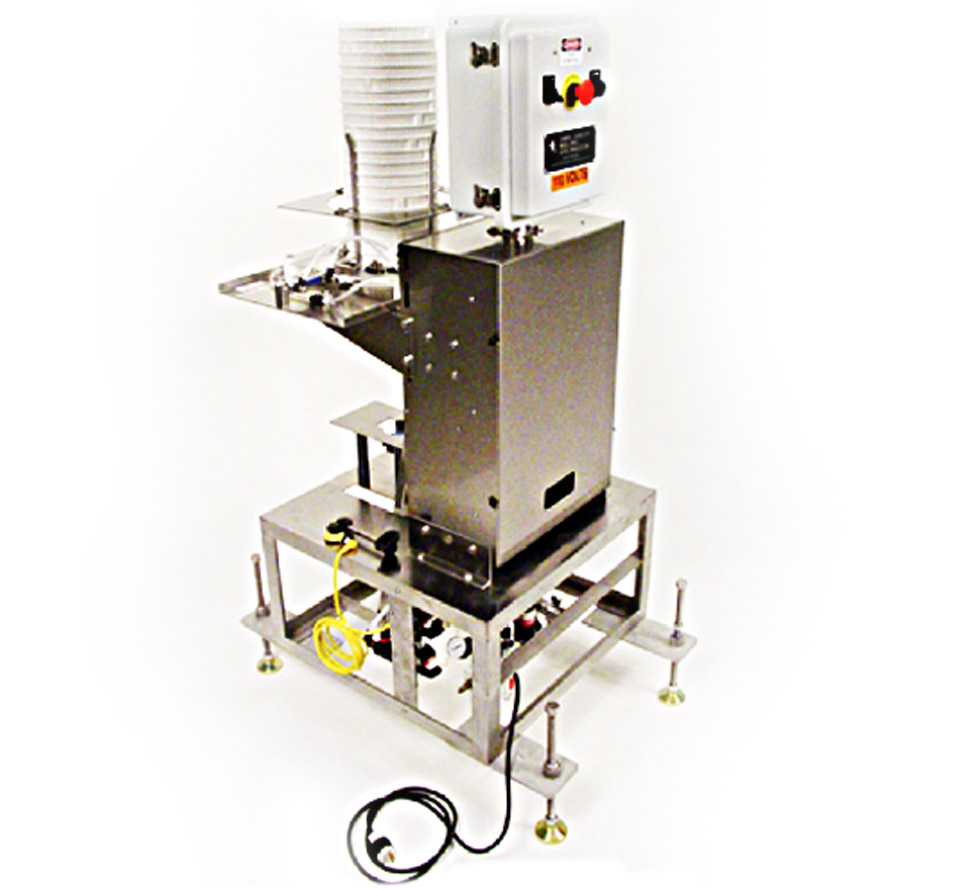 A TRUSTED CONSULTANT AND AN EXPERT RESOURCE
The best way to discover the perfect solution for your individual needs is to connect with an expert. Whether you have questions specific to a destacking option, or a broader automated solution, we can walk you through your options and help lead you to a solution that fits your needs.