INCREDIBLE PATTERNS FOR YOUR UNIQUE FLAVORS
INCREDIBLE PATTERNS FOR YOUR UNIQUE FLAVORS
PATTERN SOLUTIONS FOR ICE CREAM, FROZEN YOGURT, PROCESSED CHEESE, OATMEAL, MUFFIN MIX & MORE!
The sky is the limit – from ice cream to muffin mix, or similar product, we have a variegating solution for you. The secret is having a partner who will explore the options and help you find the solution that fits your product and needs.

Sawvel Automation is expert at creating patterns that are eye-catching and consumer pleasing.  For Over 40 years we have been on the cutting edge. Let us help you create a look that will and set you apart from the crowd.  
Solutions Include:
Variegators: rotating liquid injection systems with hundreds of existing product nozzle choices

Revel adaptors: non-rotating liquid injection system With hundreds of existing product nozzle choices

Neapolitan adaptors: divided extrusion heads for up to Flavors in numerous configurations

Fill nozzles for decorative finishes like Gelato trays

Marbling blenders for that random multi-color look
STOCK AND CUSTOM SOLUTIONS
Make your product eye-catching and consumer pleasing with a wide range of nozzle solutions for great patterns and textures.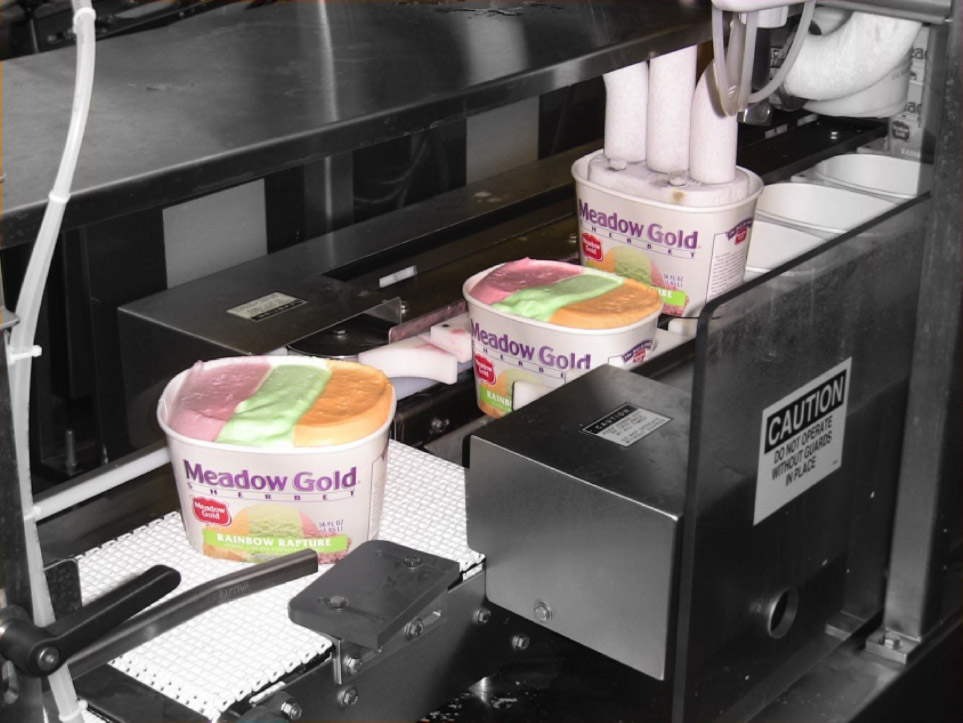 A TRUSTED CONSULTANT AND AN EXPERT RESOURCE
The best way to discover the perfect solution for your individual needs is to connect with an expert. Whether you have questions specific to a pattern option, or a broader automated solution, we can walk you through your options and help lead you to a solution that fits your needs.